Excursion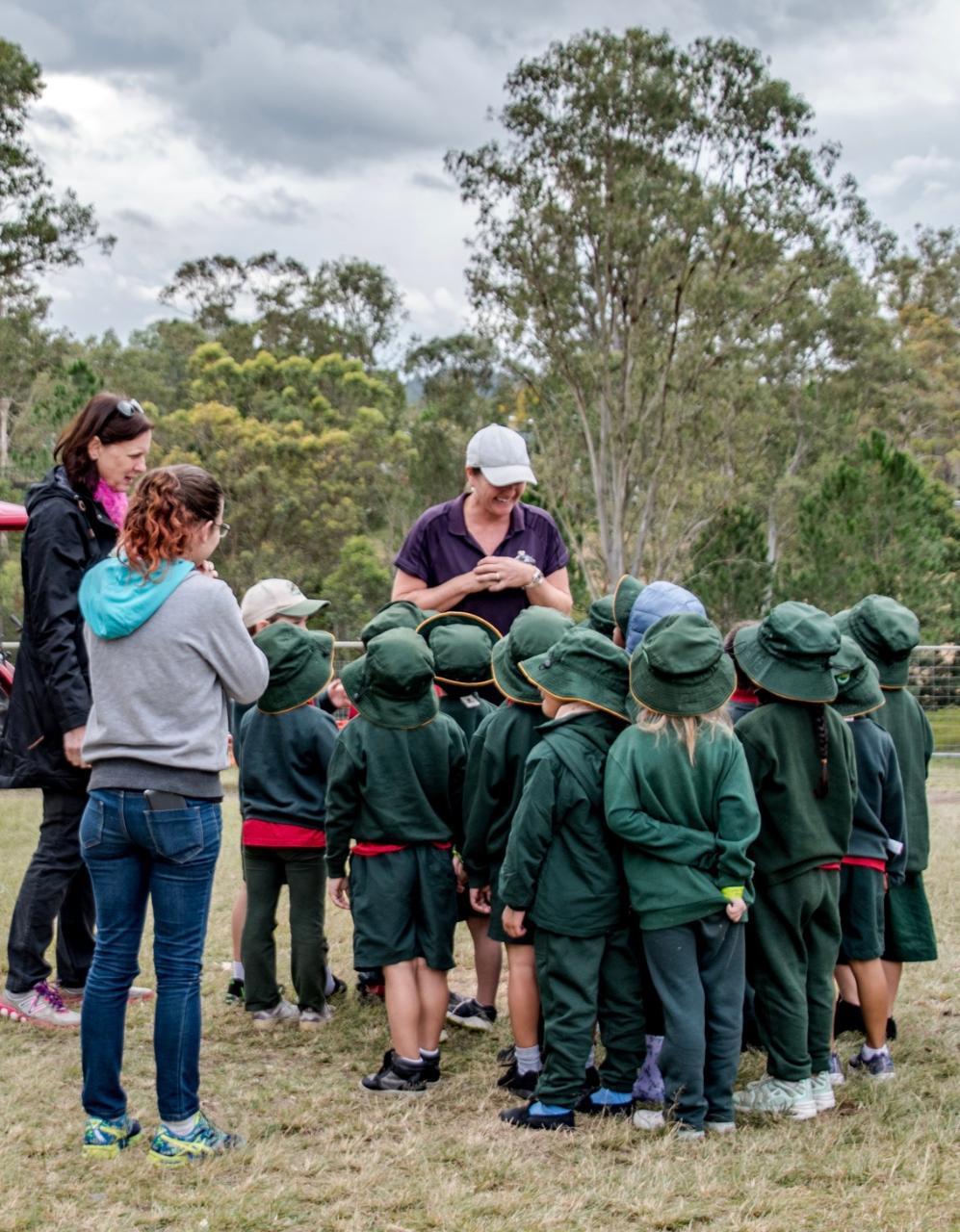 Duration: 210 Minutes (approx.)
Location: Brisbane, Queensland
Product code: P43XD3
Check availability (day number in bold) and reserve the date(s) for your school/kindy excursion group to visit the farm using the booking calendar on the right side of this page. For the best experience a maximum of 80 students per day is recommended however we can take up to 100 if necessary. This means that if you have more than 80 students you may need to split into multiple groups and make a separate booking for each day. Typically we only have ONE group at the farm on each day and the booking system only allows one group per day to book. For a group size less than 40 on a day, there is a possibility that another group (from a different school/kindy) can be at the farm on the same day (activities and amenities will be separate) and so for small groups (<30 on a day) please do NOT use the booking system to reserve a day but instead send us an email request so that we can book it manually. Note that although the booking system will only accept a group number of ONE, once a date is selected, there will be other fields available to indicate how many students you expect to attend and what year level they are.

After making your booking, a quote will be sent which provides confirmation of your booking as well as costings. If you do not receive this within 7 days, please contact us.
School and kindy excursions provide a fun and education program for groups of up to 100 children. Each rotation group is led by one of our trained excursion leaders who will take the group through about 4 different activities during the course of your visit with time allowed for morning tea and lunch.
If your school/kindy organiser has approved non-helpers to attend, then the parents/guardians which have been invited to accompany the group will need to purchase a ticket https://trevenaglen.rezdy.com/401286/excursion-parent. This ticket is applicable for younger siblings to attend who are aged two years and over.